Cindy Lim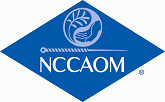 R.TCMP, B. HSc., B.A.
Registered Traditional Chinese Medicine Practitioner and Registered Acupuncturist
Experience in gynocological disorders (infertility, menstrual problems, fibroids, menopausal syndrome) and gastrointestinal disorders, as well as health preservation and anti-aging based on TCM philosophy
Diplomate in Oriental Medicine, certified by the National Certification Commission for Acupuncture and Oriental Medicine (NCCAOM)
Graduate of The Michener Institute for Applied Health Sciences in a 4-year full- time integrative acupuncture program with an Honours Diploma in Accupuncture
Graduate of Charles Sturt University (NSW, Australia) with a Bachelor of Health Science degree in Complementary Medicine
Graduate of University of Waterloo with an Honours Bachelor of Arts degree
Clinical experience at Mount Sinai Hospital (Wasser Pain Clinic) and St. John's Rehabilitation Hospital
Apprenticed to highly-respected TCM doctors in Hong Kong, Beijing and Canada
Extensive clinical experience in Beijing TCM University, He-nan University of TCM and affiliated hospitals as well as in associated Canadian primary hospitals
Brendan Cheung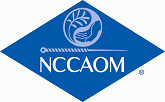 R.TCMP, B. HSc., B.Sc.
Registered Traditional Chinese Medicine Practitioner and Registered Acupuncturist
Experience in musculoskeletal disorders, and management of chronic and acute pain
Clinical experience in a medical setting. Worked with Dr. Joseph Wong MD FRCP(C) with an emphasis on orthopedic and physical medicine
Diplomate in Acupuncture, certified by the National Certification Commission for Acupuncture and Oriental Medicine (NCCAOM)
Served as clinical supervisor for the Toronto Pain and Stress Clinic (North York)
Graduated from the University of Toronto with an Honours Bachelor of Sciences degree specializing in Human Biology
Graduate of The Michener Institute for Applied Health Sciences in a 4-year full- time integrative acupuncture program with an Honours Diploma in Accupuncture
Graduate of Charles Sturt University (NSW, Australia) with a Bachelor of Health Science degree in Complementary Medicine
Clinical experience at Mount Sinai Hospital (Wasser Pain Clinic) and St. John's Rehabilitation Hospital
Celia Au

RMT (Registered Massage Therapist)



Growing up Celia was trained in the classical arts of ballet and contemporary dance. Training and performing in a competitive and professional level gave her insight on how the body functions and moves. Celia has spent the last several years re-educating her formal ballet training and has shifted into more holistic, less structured forms of movement and foster personal freedom, wellness and expression. Over the years she has expanded her interests in holistic health, whole food nutrition and strength and functional fitness.

Through her own experience with injury and dysfunction, Celia strives to connect with her patients and is committed to helping them decrease pain and maximize their body's potential. She believes in the positive effect regular activity has in maintaining a healthy body and mind as well as the many health benefits therapeutic massage has to offer. Celia's passion is to impact others, help regain energy, move out of pain, and increase their mobility and body awareness through health and wellness.

Celia is a member in good standing with the College of Massage Therapists (CMTO)